Pass Your Permit Exam The First Time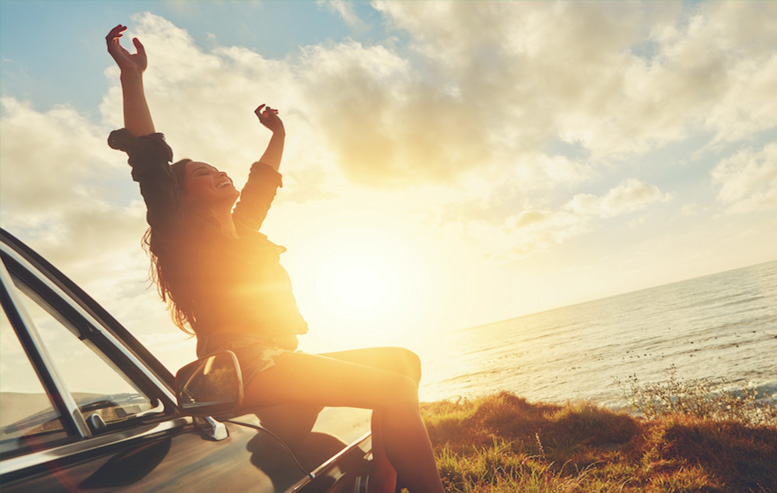 The igottadrive.com online driver's ed course, aptly named Hit the Road, will take you on a virtual road trip across the United States. As you progress from state to state you will learn everything from basic seat adjustments to complex maneuvers like merging and parallel parking.
Earn high school credit while you learn the rules of the road. Take our course and you can purchase up to a full credit from our partner Orion High School. Upon completion of our course you will have the opportunity to purchase your hard earned credit to help you meet your goals of driving and graduating! The cost is $50 plus shipping per 1/2 credit. The transcript will be sent directly to your high school. Please check with your high school to make sure they will accept the credit for our course.
Keep in mind our program allows you to start and stop anytime and go back and review any completed section as well. Our online driver's ed course is designed for your success and backed by over 10,000 students who have already completed our programs. We have packed it full of engaging graphics and video to make your experience a solid way to learn driver's ed online and pass your permit exam.
Don't worry about buying extra practice tests as you can take the final exam in our course over and over or until you pass. So get buckled up and enjoy the ride towards independence behind the wheel. Take your online driver's ed today!
IGOTTADRIVE.COM GET IT AND GO!
Our driver's ed program is unique and take students on a virtual road trip across the U.S while learning how to be a knowledgeable and safe driver. Students who successfully complete the program are prepared to pass the driver's permit exam the first time. Our program has various learning interactions to keep students engaged in their driving education.
State Permit
A driver's permit allows a student to practice maneuvers on the road, as long as they are under the supervision of a parent, guardian, or adult who is at least 21 years old. You will need to successfully complete the driver's ed course and pass the "skills & knowledge test" test at your local California DMV to acquire your permit, and we can help you through the process.
Steps To Getting A Drivers Permit
Our Goal
Help every student that finishes our online driver's ed course to remain collision-free for their entire life. We find that keeping them engaged and interested in the material is the best way to make this a reality. Also, please visit our parent teen agreement section for a vital safety aid developed by the CDC.
We share a passion for safe driving and its our hope that future students will as well.
Our Resources
igottadrive is committed to your success and creating safe drivers. We have many resources available for you. If you cannot find what you are looking for, please ASK US! We love hearing from you.