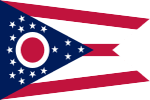 At igottadrive.com our online driving school makes it easy for you to learn and develop the skills you need to pass your drivers test in order to acquire a driver's license. If you are over 15.5 years old, you're eligible to start the process under the laws of Ohio Department of Public Safety and become a fully licensed driver in state. There is a simple, 3-step process that our Online Driving School in Ohio will take you through from start to finish and get you out on the road as soon as possible.
Getting started with your license
Sometimes the process for getting a driver's license can seem a little confusing. Our ohio online driving school wants to eliminate the roadblocks and provide you with the specifics of the Ohio ED providing you with the knowledge and skills you need to be a safe driver. The process is as easy as 1-2-3.
Participate in a course from igottadrive.com to learn the fundamentals and build good driving skills.
Earn your Ohio drivers instruction permit from the Department of Public Safety (DPS). In order to do this, you will have to pass the knowledge test at the local BMV office.
Receive your driver's license from the local Ohio DPS once you have passed the skills test at one of their offices. Use our driving school locator to find a driving school near you.